With the release of Jeff Toyne's soundtrack album for Chris W. Smith's Shadow in the Trees (2007) as a downloadable album and limited CD, film music fans have another up-and coming composer with a dramatic, refined, and measured style to discover.
After years as an orchestrator for some of Hollywood's most prominent and creative composers, Toyne's latest score - alongside Maxwell's Demon (1998) and Midnight is Coming (2002) - shows off his skills within the horror/supernatural genre, and in our Q&A below, the Canadian-born composer articulates some of the qualities, skills, and work ethic mandatory for a good composer-filmmaker relationship.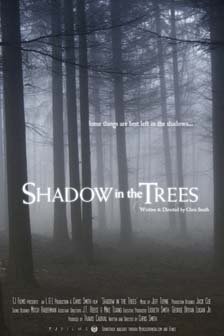 Mark R. Hasan : Your first soundtrack album, Shadow in the Trees, is a mature, thoughtful, and crisply orchestrated orchestral score, and it definitely shows off your position as an experienced orchestrator. How did you initially become involved with film music?
Jeff Toyne : I think I've always been moving towards film, as I went through my formal music education. My concert music style is eclectic, dramatic, usually programmatic, and often "sounded like film music". I felt that Wagner's idea of a "total art work" for his Operas (Gesamtkunstwerk) was true of modern day films. The schools where I studied were located progressively further South and West, until I ended up in Los Angeles.
I undertook my first film project, Maxwell's Demon, in 1998, as I was finishing my undergraduate degree at Western. I met filmmaker David Clark, who was looking for a score for his film noir (film noir screwball tragedy, to be exact). I hadn't written jazz before, but David said I showed "enthusiasm for the project", which meant I was willing to work for next to nothing. All we could afford was a jazz trio.
We worked together over the following year in London, and Toronto, then Halifax and Vancouver. I studied jazz arranging with Fred Stride at UBC (and devoured books by Mancini, Nestico and Dick Grove) and I also fell in with a military band, the Band of the 15th Field Regiment, RCA (http://www.militaryband.ca /). When it came time to record, David got a grant, and our budget for combo suddenly blossomed into a full 13-piece big band, for which I used guys from the military band.
The soundtrack turned out really well, and was released by No Records. So, at the age of 23, my first film project was not only a feature length project, it was recorded using live players (on 2" tape no less), and released as a soundtrack album! It took me eight years to be able to do that again. My previous project, The Third Eye, by Toronto brother-sister filmmakers Jordan and Leah Walker, was released in March 2007 and is also available on iTunes. So Shadow in the Trees is my third soundtrack album, but my first release with MovieScoreMedia, and I'm very excited about beginning to work with Mikael Carlsson and his forward-looking record label.